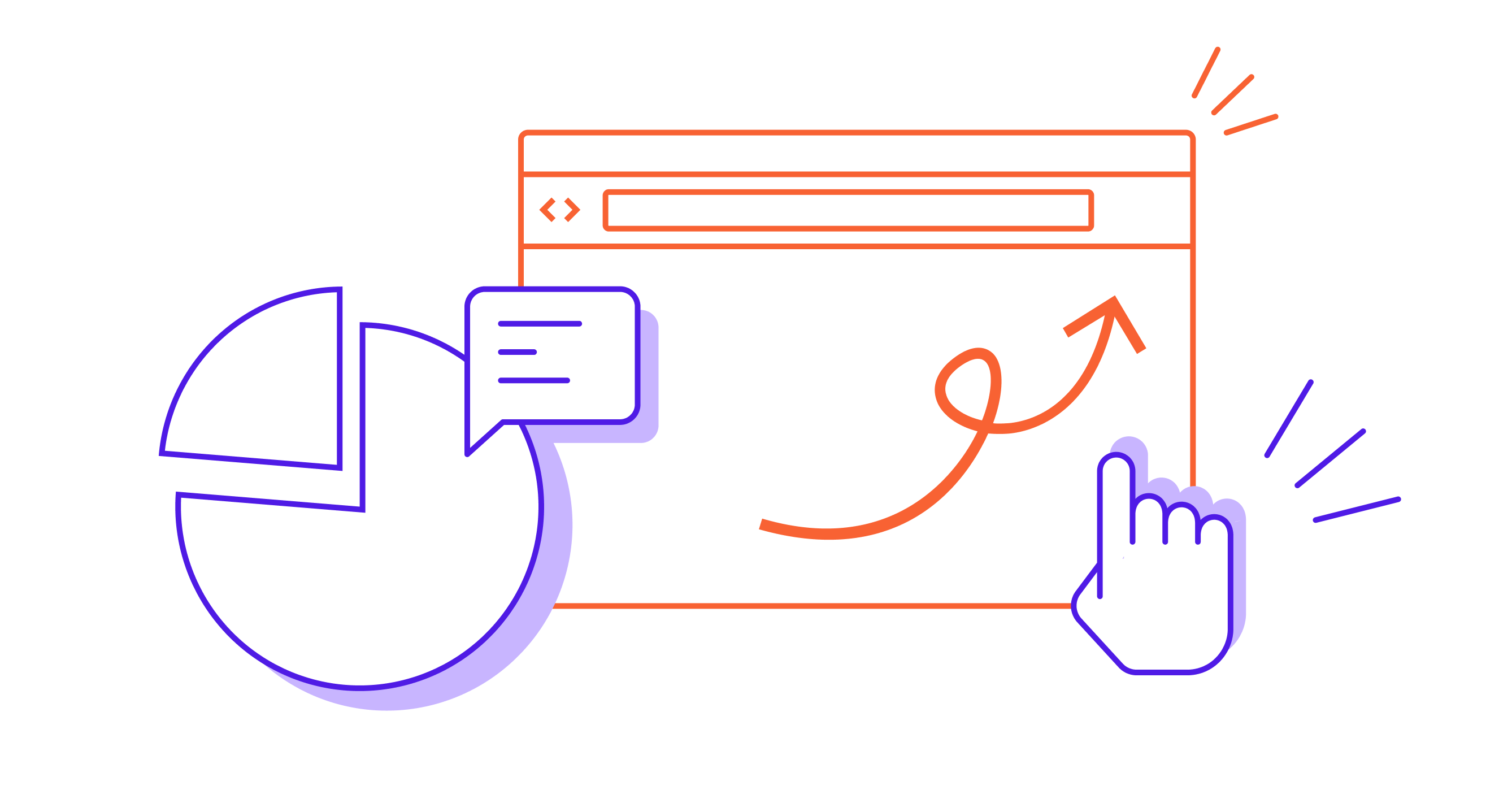 As a business in today's world, you need to leverage technology for business success. With changing customer needs, companies have used new technologies to gain competitive advantage and provide more personalised experiences. Most, if not all, successful businesses optimise their daily operations through their CMS, CRM and related systems to increase ROI and revenue. If you aren't sure that you are squeezing every last drop of potential out of your owned platforms, read on to discover some important ways to leverage technology in 2022.
Leveraging Technology To Drive Business Growth & Increase Revenue Through Next Level User Experience
One of the biggest consumer trends in 2022 is the ever-growing need for personalised, custom experiences. Potential customers no longer settle for one-size-fits-all products and services. They choose companies that offer them something more - a customised product or a nurturing customer journey. If you implement the right tools, you can meet customer needs as well as business needs.
Every business's goal is to ultimately increase revenue, attract more new customers and retain your existing ones. One of the best ways to leverage technology is to improve your existing infrastructure and automate processes like email marketing to better suit your target audience.
As a business leader, you have probably identified bottlenecks in the user journey on your website or within your web or mobile applications. Once you've done that you can think of potential solutions. It is always best to consult an experienced development agency that can help you choose the best technologies and implement solutions with the long-term business success in mind. You could easily implement quick-fixes with your in-house team, but there's a significant benefit to thinking further into the future and building products that can support your strategy.
One of the best areas you can use new technology to improve is marketing and user journey. A lot of businesses face the issue of their CMS (Content Management System) not being sufficient enough when scaling and gaining a lot of new users quickly. It might be because of the system's performance or the lack of features that are important to your company or consumers.
One of Frontkom's clients, Expander, has faced this issue with their website. Originally created in 2012 using WordPress, the website wasn't enough for the modern business - it wasn't mobile-friendly and didn't support their marketing efforts. They decided to make the investment and develop a new, redesigned site. Since launching the website, they have noticed a 20% increase in the conversion rate, making the project a huge success and showing how much the right technology and design can impact business growth.
Using Modern Technology To Optimise Business Processes & Increase Productivity
Another area where technology can support growth is optimising processes and the day-to-day running operations. For a lot of companies , both big and small businesses, this can be a crucial problem area to improve. As your business grows, you might notice that you and your team spend a lot of time on repetitive tasks and need a lot of third-party tools to support their daily work. Which, of course, is perfectly fine, until those tools stop being enough.
As a growing business, you should consider implementing custom applications to help you with project management and overall business performance. More employees working remotely, for example, requires new ways to digitally structure work to avoid dips in productivity.
One of our partners, Leroy Merlin, struggled with this issue with their intranet. Their current solution just wasn't enough and was slowly becoming too costly. They originally wanted to migrate the intranet from SharePoint to Google Workspace. However, after workshops and discussions, we decided it would be better for Leroy Merlin to invest in a custom intranet instead, that can support their growth long-term. Thanks to the new solution, Leroy Merlin Communications is now also equipped with data-based insights about how the company's employees are communicating, collaborating, and interacting with each other, which can help them further optimise their work and save the business money in the end.
Accelerating Digital Transformation & Scaling The Business With Tailored Technological Solutions
Technology solutions are one of the best tools when it comes to scaling businesses, expanding to new markets or attracting more new customers. With technologies like Artificial Intelligence, Big Data and cloud-based applications, there's endless possibilities for innovation within your business and industry as a whole. Companies all around the world are building business applications to provide better services and products to their customers. It's essential to embrace this change and make technology an integral part of your growth strategy.
Sometimes, outdated technology or a problematic site can be the source of a lot of issues. Sometimes it's simple human error that could be prevented with the right tools and infrastructure. Technology can be one of the best business drivers, but if it's not adapted to your changing business, it might be holding you back.
That was the case for Euromaster. They are a leading multi-service automotive provider and a part of the Michelin Group. They were looking for a new B2B e-commerce platform for their business clients, dealers, franchises, and partners in Sweden and Finland. To fulfil demand during peak periods, their old solution required their team to spend thousands(!) of hours manually doing tedious work in various disconnected systems. The cost of sales and customer service was skyrocketing – the legacy systems desperately needed to be replaced. To properly streamline sales, fulfilment and invoicing, multiple business processes and systems had to be combined in one modern web platform, fully integrated with third-party systems.
Euromaster leveraged technologies, including Laravel, to create the main tool for the sales and finance departments for calculating complex discounts, reinvoicing, and document circulation. The new platform helps to deliver great client services and eliminates manual work and frustration for employees. In the 2021 peak season, Euromaster's sales increased by more than 41%, compared with the corresponding period in the previous year. And in the two years since the launch of the platform, process automation alone saved Euromaster €200,000 on their bottom line. According to projections, the whole cost of the project will be recouped by the end of 2022.
This shows how important technology is for business. It can drastically change the way a business operates and make or break their success. It's important to focus on business-forward digital products that are tailored to your business's needs and to the needs of your specific business sector or industry, which is not always the case with many SaaS or third-party tools.
Finding The Right Technological Partner
Rapid digital transformation and leveraging technology to grow your business is not an easy task. That's why it's so crucial to team up with an agency that can help you plan, develop and implement custom solutions that take into account both the needs of your company as well as the needs of your customers.
The Importance Of The Discovery Phase
An important part of that is the discovery phase, which happens at the beginning of every project. If the agency you're working with doesn't have a discovery phase - that's reason to worry. How can they address your challenges if they don't know your business? This phase is crucial for gathering your business needs and objectives as well as getting an in-depth understanding of your business and customers.
During this phase you will usually have several workshops, discussions and brainstorming sessions with different stakeholders in your company as well as the agency's team. This ensures that the experts you hired will have all the tools they need to make recommendations and come up with ideas on how to use technology and which technologies to implement for your business's success.
Finding A Partner That Takes Ownership
It's essential that the partner you choose to work with will be more than just a contractor. After all, you hired them for their expertise and skills. If they are only completing tasks with no input of their own, that means you're simply not getting your money's worth. Look for agencies that will take ownership and come up with the best ideas for your business's specific needs.
While it can be hard to find a partner like that, you can look for clues in their case studies that show how they approach their projects. If the agency has a discovery phase and the case study shows their impact on the project - you are definitely looking at a strong contender. It's important to look for information in the case studies on whether the agency provided consulting on the project instead of just jumping in and getting down to work.
If you're looking for a partner like that - check out Frontkom's case studies to see how we work and what value we bring to our customers. You can also get in touch with us to start discussing your needs.