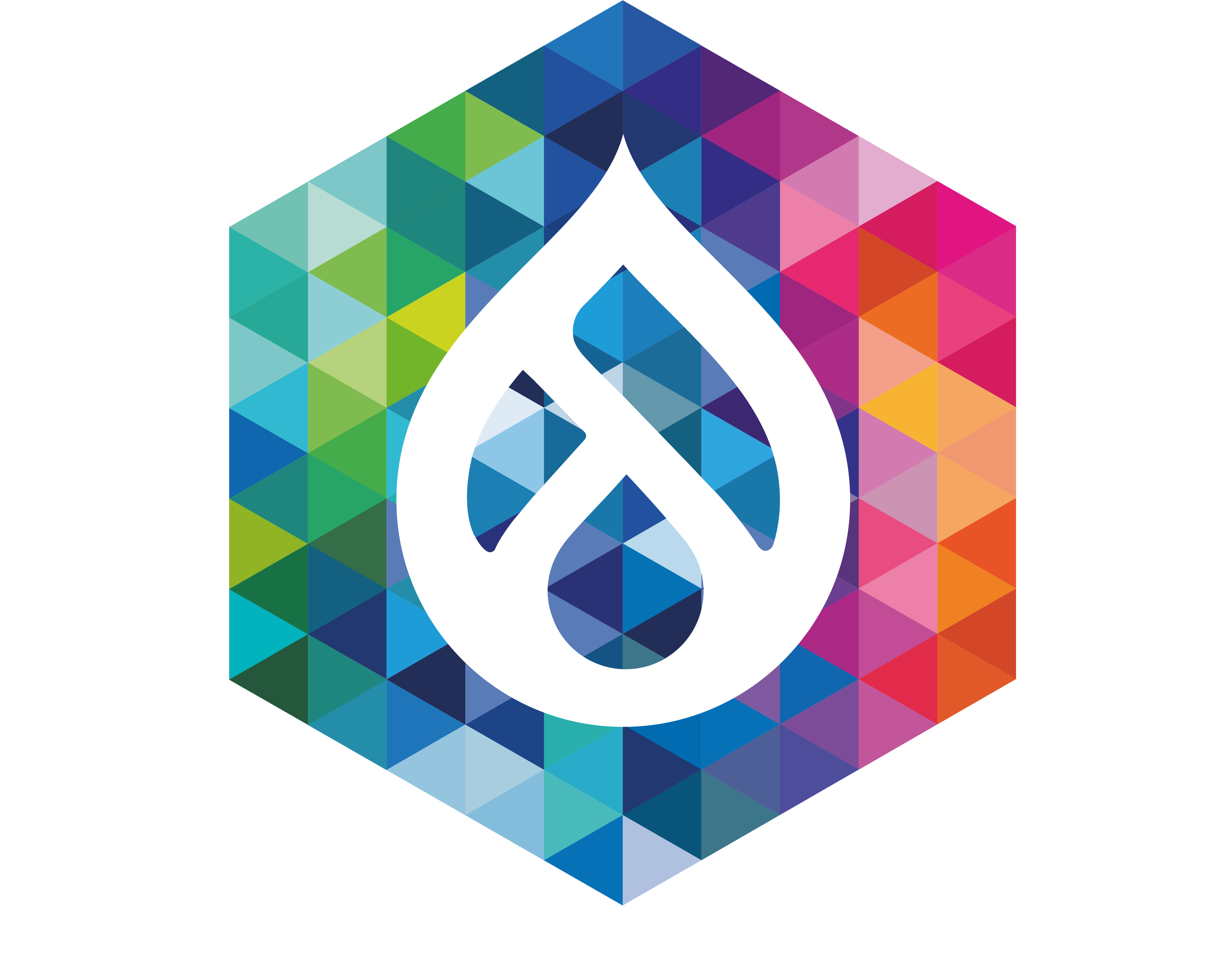 1 out of 30 pages in all of the internet is on Drupal. For over 20 years the Drupal community has worked to create a free and open digital space which belongs to everyone, and built Drupal into the best Enterprise level CMS available. The fact that it's still open source is a credit to the community of developers who relentlessly continue to improve it.
As we approach Drupal's 10th iteration, ease of use is at the forefront with many innovations in the works. Ahead of DrupalCon in Prague we take a look at where Drupal is in 2022, and where it looks like it might be heading.
New goals for a user-centric future
The Drupal vision "For ambitious digital experiences" has been updated to "For ambitious site builders". Not the biggest change to the outside observer, but it carries with it a new focus on ease of use. Drupal is quickly becoming the most user-friendly enterprise CMS out there, and slots into the space between framework and SaaS solution. A framework will always be developer-centric, while SaaS solutions are for content creators without much interest in coding.
The site builder focus means that Drupal isn't a blank slate like Laravel, but is much more customizable than, say, Squarespace. We won't see the full implications of this new vision until Drupal 11, but some features are already here as you'll see when you read on.
The easiest update in Drupal history
If your company is on Drupal, you probably remember the process of upgrading from 7 to 8 or 9. The code base was completely overhauled; a kind of a reboot to future-proof the platform and make subsequent updates easier to handle. According to Dries Buytaert it looks like 93% of the 800 modules existing on Drupal 9 are currently ready for an automatic upgrade to 10. Expect that number to rise as we approach the release of the new version.
The people using version 9, take note: it will reach end-of-life in august 2023, and this is why we needed the Drupal 8 restructuring. With four years between 7 and 8, five between 8 and 9, and only two between 9 and 10, we might start seeing more frequent releases in the future.
The good news is that the Drupal core team is focusing heavily on automation, as we'll take a look at later. From what we have seen of version 10 it seems like we don't have much to worry about, and that we are moving in the right direction when it comes to updates.
New front- and backend themes
Oliveiro is the name of the new standard frontend theme, which will push Bartik out of Drupal core. For existing Drupal owners this won't mean much unless you have a new website planned, but it will make any new Drupal installations faster and easier to implement.
The case is the same for the new default backend theme, dubbed Claro. We are already using Gin, which is a sub-theme of Claro, so this is a real boon to us. Having Claro in Drupal core will mean it will see more use, which will improve its quality and reliability.
The slimming down of Drupal core
Drupal core is, as the name implies, the core installation of Drupal. When you get Drupal installed on your servers, this is the "basic" version, which will be extended using various modules which gives your website added functionality.
Drupal core contains 80 modules at present, which sounds like a lot but isn't really that many. Especially considering that the core "versions" of modules are typically much lighter than their contribution versions. Still, the team is removing 20% of the modules from core both as a response to changing needs in the market, but also as a way to gain focus on the central development path of Drupal as a whole.
Planning for the future of Drupal
In addition to the automated updates, Drupal's focus on the user experience is also bringing forth new projects which will make the CMS easier to use, upgrade and contribute to in the future. For Drupal 11, the team has stated three clear challenges and solutions:
Challenge 1: Automatic updates
As mentioned earlier. Expect the development on this to continue, to make updating modules even easier in the future.
Challenge 2: Make it easier to find good modules
Drupal 11 will include its own project browser so developers don't have to go through drupal.org. This browser will contain recommended modules based on user feedback. The ambition is to make it possible to install them directly from the browser, without using composer. This will certainly make drupal more self-contained and easier to customize.
Challenge 3: Kickstart development of websites
This is the biggest one for us at Frontkom. Today we use so-called distributions to quickly get a website up and running. One example is the ecommerce kickstart, which contains almost everything you need to start configuring an ecommerce site. The problem with distributions is that they are difficult to extend and maintain, which this next solution aims to fix. With the new "starter templates'' you will easily be able to extend your installation with a new template without too much hassle.
For you as a client this will mean faster development and more potential to grow, which is great news.
What about Gutenberg?
Since we will speak at DrupalCon, there will of course be content on Gutenberg. We won't spoil it all, but it's safe to say we are very pleased with an increased focus on useability within the core team. The new CKeditor, for example, will be a great companion to Gutenberg when it ships with Drupal 10.
There are many new features in Drupal Gutenberg, both existing and in development. We will show you Patterns, which will make page and block templates faster than ever before. We've also drastically improved the way you are able to use and edit images directly in the editor, and turbocharged dynamic blocks with Twig.
We will also be able to tell you all about using Drupal Gutenberg with headless Drupal, which is anexciting and rewarding endeavor.
We are looking forward to showing you all this and more. Consider signing up to our daily coverage of DrupalCon, to stay updated on the freshest and most important events!