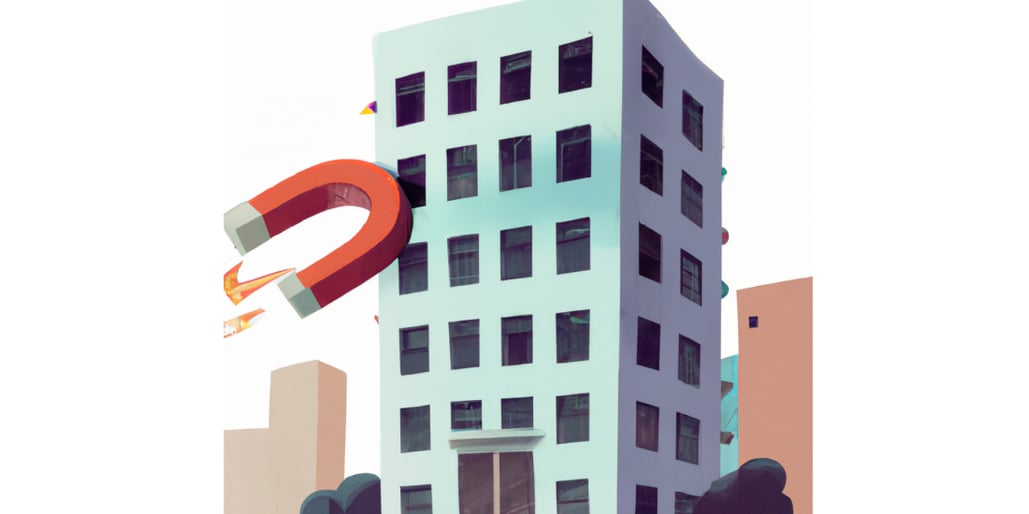 Content marketing is a very effective marketing strategy if done right. It's important to invest in high-quality content in order to get results and a sufficient ROI. But how much do you need to invest for a successful content marketing campaign?
What makes a good content marketing campaign & how much will it cost?
Content marketing is a great strategy for targeting your audience and engaging potential customers. Especially when it comes to long-form written content that can generate steady traffic through an organic search for a very long time. That's why SEO is such an important part of content marketing. With that said, there are several elements to a good campaign you should be aware of and focus on.
Thorough target audience & market research
Content marketing only works if your content strategy is based on solid market and target audience research. It's key that every piece of content you put out is tailored to the needs of your potential customers at different stages of their buyer's journey. A lot of companies don't see the value of investing in this research, but it's actually a very crucial element you can't skip. Depending on your specific needs, the cost of this research phase will be different, but we can provide you with an example of what a short "Insight" phase looks like at Frontkom:
As you can see, during this phase, we focus on researching the questions and doubts your potential customers might have, but we also interview your team and have workshops with them to determine the best content ideas and subjects. Based on that, we create a report with the next steps to take.
Diverse content types
The next important element of every content marketing campaign and, arguably, the biggest cost, is actually creating content. Depending on your business needs and content strategy, you will need to invest in different content types suited to your target audience's needs. Some users prefer emails, some like reading blog posts and articles, and others respond well to video content.
As part of the research, you should get to the bottom of which content types are preferred by your target audience and include them in your content marketing strategy. For example - it makes no sense to invest money in video production if your target audience doesn't use YouTube, TikTok etc. and instead prefers social media channels like LinkedIn.
The cost of content creation will be different depending on the type of content as well as the amount of content you want or can produce and publish per month. Keep in mind that more content isn't always better - you should tailor your marketing efforts to the needs of your potential customers. This means that sometimes it's better to publish one eBook per month or one long-form article per week instead of pushing out shorter blog posts every few days.
Again, just as an example, to help you better plan your marketing budget - here's how much 5 SEO-optimised articles created by Frontkom will cost. Of course, the cost will also vary depending on your specific needs regarding the subjects, additional graphics etc., but you can treat this as a guideline.
Well thought-out distribution channels & promotions
Another element that's crucial for a successful content marketing strategy is choosing the right distribution channels for your content as well as promoting it. Without a good distribution plan your writers or graphic designers will spend time creating excellent content that might never see the light of day. After all, content that no one will ever appreciate is not good content.
When it comes to distribution and content promotion, it all heavily depends on the specific needs of your business and target audience. It's also important to take your resources into account - not every company can invest in paid advertising or spend money on conferences etc. However, even if you do have the budget you could spend freely that doesn't mean you have to. It's important to think about which distribution channels will actually reach your audience and what will be your ROI if you decide to spend money on advertising.
Many marketers use platforms like HubSpot to manage different channels and content which is a great idea, especially if your strategy has a more complicated editorial calendar for multiple channels. Besides that, a CMS/CRM like that can also help your content creation process, making it more efficient and organised.
Learn how Drupal CMS can boost your conversions.
Implementing analytics & making data-based decisions
Speaking of HubSpot and CMS/CRM platforms in general - let's also talk about analytics. All good marketers will tell you that analytics are crucial for content success. After all, you need to somehow measure your content's performance. Depending on whether you're executing your content marketing strategy yourself or working with a marketing agency or individual marketers - the complexity of your analytics set-up will likely vary.
One benefit of working with an experienced agency is that they likely have used various different tools and software in the past and can choose the best stack for your specific business and content marketing needs. It's important that you include those tools and software in your content marketing budget because they are essential to making smart decisions moving forward.
Based on data, you can assess whether an article, video or graphic is doing well and calculate the ROI to see how much content marketing earns for your company. It's also crucial to set up proper analytics on your website as well as related landing pages to not only track their performance but also gather further information about your target audience. That's why Frontkom offers a basic analytics set up package to all new clients.
Setting clear & measurable goals
Another element of successful content marketing (and useful analytics) is setting clear and measurable goals for your team, content and performance. Of course, this can be hard at first, but it's important to try and set some objectives anyway. You can later adjust them as you go based on collected data. This data will also help you justify the content marketing costs for others in your company and is a great thing to be able to share when asking for a higher marketing budget.
When setting goals, think about what are your main objectives when it comes to content marketing. Do you want to raise brand awareness, retain current consumers or maybe generate new leads for your business? Depending on what your endgame is, the goals will be different.
What is the total cost of Content marketing?
As we mentioned above, there are a lot of different elements to content marketing that will influence the cost. And there's no way for us to provide you with a total cost or even an average cost simply because it all comes down to your specific company and its needs.
In truth, you can make any marketing budget work. Sure, a bigger budget will enable you to create more content, hire more writers, and make more videos or infographics. However, sometimes your efforts will not yield results, no matter how much you spend. That's when you should think about teaming up with a marketing agency that has experience with content marketing and can take your company to the next level marketing-wise.
An agency is a great idea, especially if your business is growing rapidly and needs a lot of content. Instead of hiring in-house writers and freelance marketers etc., it's better to work with an agency that already has a variety of content producers on board and can create content according to your needs with their tested process.
If you're looking for an experienced team of content marketers that can help you with your blog, website, video content and other media channels - contact us and let's get this process started!