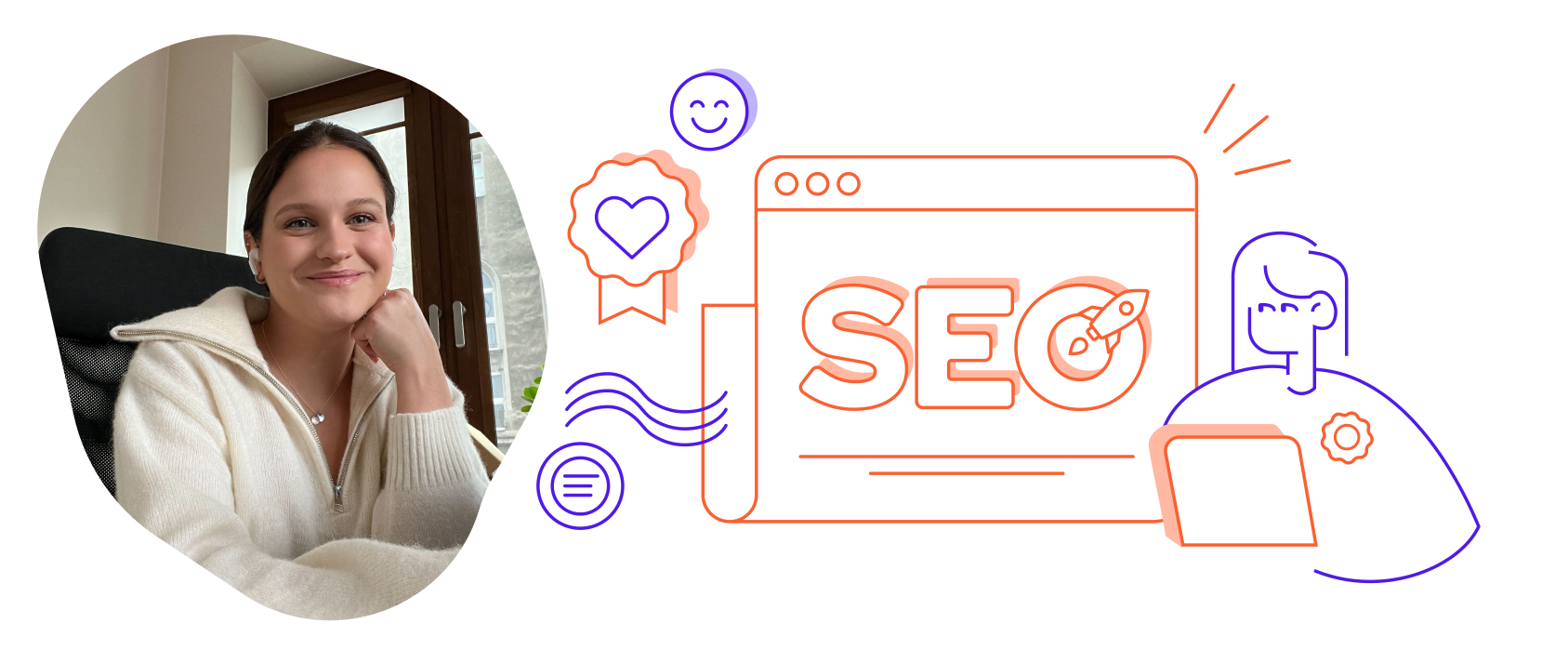 Search engine optimization (SEO) is nothing new. It's been around almost as long as the search engines themselves. And that's simply because it's a great way to organically build a steady stream of quality traffic to your channels (whether it's a blog, website or others). But during the last couple of years there's been some significant changes in SEO algorithms. What are those changes and how will (or already are) they impact you, your team and your business?
A Shift Towards Useful, Quality Content
Years ago, when SEO was not as popular and not a crucial part of every company's marketing strategy, the approach to optimising content was extremely different. The focus was primarily on the algorithm - what it wants in order to rank higher. This led to keyword stuffing, low-quality content and, in the end, disappointed users.
One of the biggest changes over the years has been how we think about content and ranking. Instead of staying focused on search engines, we now focus on the end users and their needs and wants. The entire marketing industry has shifted to be more user-friendly and focused on market and user research, instead of just trying to get to the top of the SERP (Search Engine Results Page).
All this happened because people became more and more familiar with how to search and, as more content got published and ranked, this led to them being more critical and conscious of which content they actually want to consume. Seeing how anyone can get on the internet, make a website and start posting content it's perfectly understandable - you need to filter the different sources, businesses, links and try to find the one that's most relevant for you.
So, as users changed, so did SEO. Not only from the marketers' perspective. Search engine algorithms have also changed to better serve the users' needs. A great example of this is how Google's algorithm has become more and more focused on high quality content. In 2022 they rolled out the Helpful Content Update (HCU) which changed how the Google algorithm looks at pages and posts. You can find out more about HCU here, but in short, the update favours people-first content, while discouraging keyword stuffing, low-quality automated content.
SEO has changed. Have you?
All the changes in SEO that we mentioned above mean that there's more you have to do now to rank higher, other than "just" optimize content through the dreaded keyword stuffing, for example. As a content creator or marketer you need to focus on understanding your users and the target audience for each content piece you publish.
How to do that? Take a look at the data you've gathered with Google Analytics or HubSpot or other tools and see which pages and posts the users are visiting. A great trick is to also see the SERP for the specific keyword or keywords that you want to rank for. What is already out there? Can you contribute to the conversation in a meaningful way? If your content shows up in the search results, will it answer the user's question?
As you can see, in today's SEO landscape everything revolves around the target audience. This means that market research should be a crucial element of your SEO strategy as well as overall marketing strategy.
How Do I Approach Search Engine Optimization To Increase Quality Traffic?
With the way SEO has changed, businesses and marketing teams need to at least make sure they follow the list below. Those changes must be reflected in the SEO strategy you have or you risk your website getting less and less traffic as well as lower rankings than in the past. Here's a few things to consider when looking over your strategy and navigating the search engines' changes.
Remember Search Intent
Every time someone types something into Google or another search engine, they do so to find an answer. They might be looking for a solution to a maths problem, a new vacuum or trying to find out what's wrong with their cat. It's important that you, as a content creator or marketer, understand that searches and keywords have different intents.
Let's use the vacuums as an example. If someone searches for "how to install vacuum bag", you know that they already have a vacuum and are not interested in purchasing one. However, if someone searches for "best small vacuum under $50", they will be more likely to actually make a purchase based on your recommendations or reviews.
Depending on the specific business model of your company, the services and/or products you offer, you will need to focus on different search intents and keywords, but it is crucial that you provide content that can best satisfy the user's search.
Don't Forget About Optimising For Mobile Devices (And Other Channels)
It might seem odd to mention this in 2022, but a lot of websites are still not mobile-friendly. And from the user's point of view, it's crucial to have a seamless experience across every single device they might use. Laptop, phone, tablet, smart watch. In the past few years we have been noticing more and more different devices and distribution channels pop up and it's important to stay up to date and implement the channels your target audience might be using.
It's still very important for search engines like Google that websites are mobile-friendly. Even if your content is high quality, you might rank lower because of mobile-compatibility issues. This is a problem for a lot of websites, but it's important to address the issue as early as possible and make sure your site is responsive.
Prioritise Quality Link Building
In the past, the amount of backlinks your website had was the most important thing. However, that was many years ago. Link building now is a much more difficult task that needs to be done with a certain amount of finesse. What do we mean by that? A lot of websites connected to easy-to-get link schemes can be considered toxic by Google and other search engines. So while they will give you links, this can actually decrease the quality of your website.
When thinking about backlinks now, you should aim to get links from reputable sites with information that's related to yours. Of course, it's much harder to get links from high-authority domains, but the results are much better and will be more helpful when ranking your site. One of the best ways to get those high quality links is through guest posts as well as through comprehensive, long-form content pieces about general keywords within your industry.
Don't Forget About Social Search
Similarly to different devices, we've also seen a lot of different social platforms rise and fall throughout the years. What you need to be aware of is that those sites are also indexed in Google's SERP and other search engines. So if you put out content via those platforms they will show up at results pages. Google's algorithm also takes into account connected accounts and people that might make the results more relevant. This means that a strong social media strategy can help you in ranking higher for desired keywords.
Use Location-Specific Content And Target Local Searches
A very important part of Google's algorithm is local search. You've probably heard of Google My Business, which is a great tool for local SEO. Many people overlook this aspect of their SEO strategy, but if your business is tied to a certain area, you can use this to your advantage. By using local SEO you can attract local customers with less competition that you'd face on larger scales and markets. You can do that by adding a landing page targeting local keywords or adding articles etc. for keywords that might be interesting to your local audience. Again, keyword research is going to be crucial here, because your local audience's needs might be different from other market segments.
What's Next For SEO (And For You)?
While the search engine optimization industry is changing, SEOs goals are still the same - targeting specific keywords and searches and getting high up on the search results pages to attract organic traffic. The biggest way in which SEO changed is how you approach choosing and ranking for said keywords and searches. Ultimately, with the amount of websites and web apps, mobile apps and other channels, it does make sense that what you put out there has to be useful to the end user. Otherwise they have a very wide variety of different sources to choose from. This amount of content available is also the reason why it was so much easier to rank for keywords years ago than it is now.
If you need help with creating or executing your SEO strategy - contact us and let's rise through the Google ranks together!