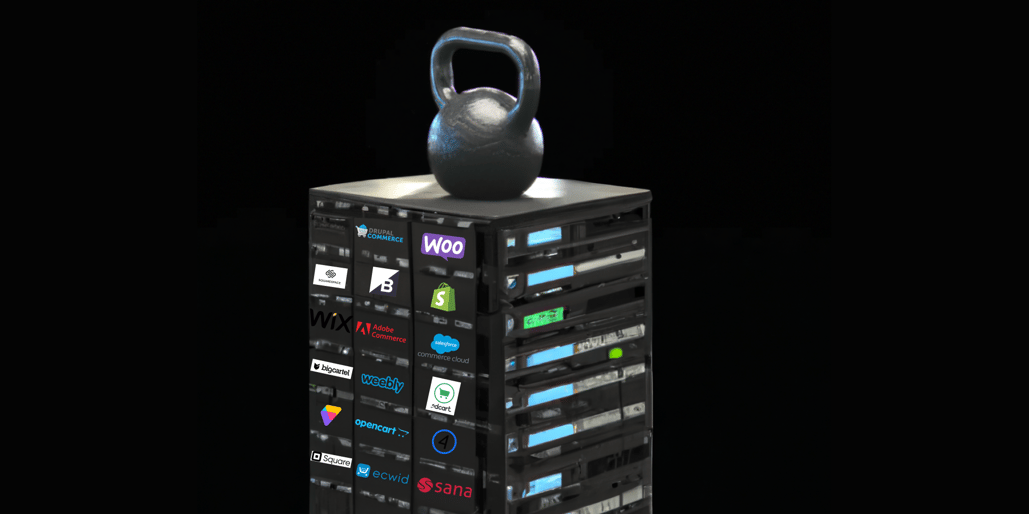 When choosing an e-commerce platform, you should ask yourself some important questions first. The answers will give you a good idea of which platforms are relevant to you—and which ones you can safely forget.
Summary: Which of these are you?
To know what you need, you must have an idea of where you are today, but more importantly, where you expect and want to be in the future.
👉 That means if you are in the "professional class" today, it is probably wise to look at a more standard installation of, for example, Drupal Commerce for professionals, which can easily be upgraded to an Enterprise version when you need it.
The list below is not a substitute for a thorough SWOT analysis, but it will give you an indication of the level you should aim for when choosing a platform.
Hobby Seller - Low sales figures, few visitors, not much need for integrations.
-Recommended platforms: Etsy, Gumtree, Tise.
Sole Proprietorship - You will have multiple products and perhaps product categories, need limited integration with an accounting system, but have relatively low visitor and sales figures.
-Recommended platforms: Shopify, Standard WooCommerce, Wix.
Professional - You will have several employees, your own sales team, an accounting system, your own warehouse, and a forklift. You need to process more orders than you can handle in Excel.
-Recommended platforms: Custom WooCommerce, BigCommerce, Adobe Commerce (formerly Magento), Optimizely.
Enterprise - You will have a PIM and/or ERP, an accounting system, dozens or hundreds of different products and product categories, multiple content producers, campaigns, and landing pages.
-Recommended platforms: Drupal Commerce, Custom WooCommerce, Salesforce Commerce.
Ask your online store these questions:
The answers to the following questions will largely determine which platforms are relevant to you. Once you can answer them, for example, you can use the MoSCoW framework to adjust how much of your budget you want to allocate to the different aspects of your online store.
Perhaps you are a pharmacy wholesaler and need to invest heavily in security because you handle sensitive information, while high capacity for seasonal traffic is not as critical because you don't run Black Friday sales. MoSCoW decisions regarding server capacity, uptime, scalability, etc., should ideally be made in collaboration with an e-commerce specialist if you are not a programmer yourself. That way, you get the most out of your budget.
How much do you intend to sell?
This will determine, among other things, how much automation you need in your sales processes, how much you need to optimize user experience, which integrations you need, and much more.
Akademika, one of Norway's largest online stores, requires a high degree of automation to handle 250,000 product updates per day. Therefore, they needed the power and adaptability of Drupal Commerce to function effectively.
Hobby Seller: Average sales of fewer than 10 per day or less than €100 000 in revenue.
Sole Proprietorship: Average sales of 20 per day or revenue of up to €1 million.
Professional: Up to 100 daily sales or revenue of up to €5 million.
Enterprise Manager: Over 100 daily sales or revenue over €5 million.
What an e-commerce specialist can help you with:
Personalization
Personalization based on collected data is important if you are going to sell large volumes. Since the range of data you can collect from anonymous visitors is limited, it's a good idea to invest in a customer club where customers provide data in exchange for receiving special offers and other benefits.
Payment and shipping solutions
Payment solutions like PayPal and ApplePay are relatively easy to get started with, but to take advantage of all the features these solutions offer, you need to integrate the payment and shipping solutions with your entire online store. Many customers use the shopping cart as a calculator, so it may be wise to show shipping costs earlier in the buying process to reduce the number of abandoned carts.
User experience (UX)
If you want to make the most of every interaction a potential customer has with your online store, it's a good idea to talk to someone who is skilled in user experience and designing customer journeys. This will give you an online store design that removes all "friction" from the buying journey and makes the path to purchase as simple and intuitive as possible.
How often do products need updating?
The frequency of product updates in your online store will determine the level of thoughtfulness required in the administration flow. In the below example from Carma.no, you can choose both color and size for the products, which is the case for most of the hundred-plus products they offer.
The frequency of product updates in your online store will determine the level of thoughtfulness required in the administration flow. In the example from Carma.no, you can choose both color and size for the products, which is the case for most of the hundred-plus products they offer.
This means that the online store needs to be integrated with, for example, a PIM (Product Information Management) system that retrieves product information and displays it correctly on the page, as well as an order system that accurately registers and distributes the orders to the correct warehouse, and so on.
Hobby Seller: Easy to change product information, but it's done infrequently.
Sole Proprietorship: Complex to change product information, but it's done infrequently.
Professional: Complex to change product information and it's done frequently.
Enterprise Manager: Complex to change product information and it needs to be done in real-time.
What an e-commerce specialist can help you with:
Content management
In the example from Carma, we see this module:
Here, the trousers have a relation to the displayed products, and there is some underlying logic. Some standard solutions have systems for this, but when you have a large number of products, they quickly become difficult to manage. An expert can set up this and other features that will help you manage a high number of products.
Functionality
As soon as you need more than what standard solutions offer, you should probably consult a specialist. The reason is that the add-on packages offered by platforms like Shopify and Wix probably don't contain all the tools you need, and they might include many that you don't need. From experience, it is most cost-effective to plan a custom solution that provides exactly the features you want, with the potential for quick scalability.
What kind of traffic do you want? and how much of it?
Many online store owners have experienced situations where their servers couldn't handle a large number of visitors simultaneously, such as during Black Friday, holiday shopping, or January sales. This can be critical for a business that relies on selling products. Some measures can be taken, such as setting up a CDN (Content Delivery Network), spreading different offers over multiple days, or temporarily increasing server capacity.
However, the significant difference lies not necessarily in the number of visitors but in the amount of user information the website processes per visitor. An online store with only anonymous traffic can cache all its content, making the traffic relatively "light."
On the other hand, if you have a customer club or loyalty program, most customers will be logged in. In this case, the online store needs to perform individual calculations and almost nothing can be cached. For example, if you send out 250,000 SMS messages within a few hours, the system needs to handle displaying personalized content to all these customers.
Hobby Seller and Sole Proprietorship:

Have only anonymous traffic, deliver the same content to everyone, and can cache all content.


Professional and Enterprise Manager:

Have a customer club, and the system needs to handle personalization and dynamic data for each logged-in customer.
What an e-commerce specialist can help you with:
Hosting and ownership
There are two ways to host your online store: on your own servers or in the cloud. If you use your own servers, you have better control over the setup and data, but you need to manage it yourself, ensure uptime, etc. If you opt for cloud hosting (e.g., through AWS), you don't have the ability to influence the server architecture, but the provider is responsible for the uptime.
Additionally, you need to consider open-source vs. SaaS (Software-as-a-Service) solutions, and possibly even a headless approach. If you choose an open-source solution, it will likely require you to engage an e-commerce agency if you don't already have a development team. The advantage of open source is that you own everything, while with a SaaS solution, you essentially lease a platform.
A specialist will evaluate your current setup and your ambitions, and recommend the solution that best suits your needs.
Speed
A "Micro moment," according to Google, is:
"An intent-rich moment when a person turns to a device to act on a need to know, go, do, or buy."
During these moments, your online store needs to respond quickly to users' actions, whether you have 10 or 10,000 customers. An e-commerce specialist will optimize your online store with optimal image sizes, lightweight CSS files, and an appropriate amount of JavaScript to ensure fast page loading and responsiveness.
Scalability
Scalability is a known problem for many online businesses. It often starts with a standard platform that meets the initial requirements, and the store owner is satisfied with it. However, as the business grows, there is a gradual need for more features, increased server capacity, and more integrations. This leads to the addition of multiple third-party modules, which can start affecting each other. With each new feature, a new patch is added to ensure everything continues to function properly. Eventually, this can result in a complex and unwieldy website, which only experienced developers can navigate and maintain. Development hours go to waste, and the store owner may regret not planning for scalability from the beginning.
An e-commerce expert will discuss your ambitions, market dynamics, and potential to set up an online store that can be used effectively for as long as you desire.
SEO and content production:
It is a bonus if your technical provider is also proficient in SEO and content production (wink, wink), as this can help you attract customers through search engines like Google. This expertise ensures that images and videos are optimized for performance, product descriptions are written with clear intent, and you can stay in your customers' awareness through advertisements, newsletters, and social media engagement. Strong SEO and content strategies can significantly enhance your online visibility and drive organic traffic to your store.
How complex will your organization be?
A large organization will have multiple departments with different responsibilities and focus areas. It is important to manage access, available tools, and focus in a way that allows each department to efficiently perform their tasks without dealing with things that are not relevant to them. This is one area where large CMS systems like Drupal truly shine. For example, Drupal Gutenberg enables quick and inspiring content production, while the robust administration system ensures that everyone has what they need at all times.
Hobby Seller: No employees
Sole Proprietorship: 1 employee
Professional: 1-4 different departments with clearly defined roles
Enterprise Manager: Over 4 departments with larger needs for both separate work tools and cross-department collaboration.
Here are some areas where an e-commerce specialist can assist you:
Backend User-Friendliness
A growing business entails changes to your online store. This may require more page types, a more flexible page builder, specialized user roles, automatic processing of new and obsolete users, automatic deletion of personal data, restrictions on the use of website elements, more or less rigid page templates, and more.
All of this often results in a complex and difficult-to-navigate workspace for employees unless you have access to experienced developers who can plan and program customized solutions. An e-commerce specialist already has processes in place for this work.
Read more here about how Drupal Gutenberg combines powerful backend administration with user-friendly content production.
Which other systems will communicate with the online store?
The online store is the company's window to the world, while all the business operations take place in the background. A large e-commerce business will require the online store to be automatically updated with the latest product information, inventory availability, order processing times, prices, and everything else that customers need to know. A website alone cannot handle all this, so depending on the complexity of the business, it needs to be able to communicate with a certain number of third-party services.
For those running a customer club, for example, a Customer Data Platform (CDP) must be closely integrated with the online store so that the data can be used for marketing, personalization of marketing efforts, and even shaping the content of the website itself.
Hobby Seller: No integrations
Sole Proprietorship: Accounting system, payment solution
Professional: Accounting system, payment solution, CRM (Customer Relationship Management), IMS (Inventory Management System)
Enterprise Manager: Accounting system, payment solution, CRM, IMS, ERP (Enterprise Resource Planning), PIM (Product Information Management), PMS (Project Management System), OMS (Order Management System), and more.
Here is what an e-commerce specialist can assist you with:
Integrations
Getting different systems to communicate with each other is a specialized field. Since an online store heavily relies on the seamless functioning of its systems, you should not entrust integrations to just anyone. Standard solutions often provide integrations with many major systems, but when your online store reaches a certain size, you likely have unique customizations specific to your industry or even your business. This means you can't rely on the integration to "just work." Ideally, the responsibility should lie with a specialist who performs regular automatic testing and has implemented alert systems to respond quickly to any issues.
Where do you want to run campaigns?
Today, campaigns can take place on websites, progressive web apps, smartwatches, voice-controlled devices, and more. It's one thing to quickly set up effective landing pages, but it's another to send content to different platforms without spending endless hours adapting it to various formats.
Hobby Seller: Manual marketing only
Sole Proprietorship: Landing pages, SEO, digital advertising, social media
Professional: Automation via CRM, landing pages, digital advertising, content marketing, newsletters, unconventional channels
Enterprise Manager: Automation, personalization, omnichannel
Here is what an e-commerce specialist can assist you with:
Multi-platform and headless architecture.
You can read more about how headless architecture works here, but in short, it means that all content is stored in the CMS and sent "on-demand" to the frontend solutions. This allows you to avoid creating numerous versions of content for all the different platforms you want to market on.
CRM
A CRM can manage marketing materials, publishing calendars, data analysis, customer contact information, stages in the customer journey, sales stages, and much more. Anyone can learn to use tools like HubSpot, but many don't have the time to start from scratch. If you want to get up and running quickly, we recommend hiring assistance from an agency that can set up the necessary functions and train you to manage it yourself.
What kind of data do you handle?
An online store naturally handles more data than a "normal" website because a certain amount of personal information is required to process orders. It is important to ensure that this information doesn't end up in the wrong hands. However, it's when you have a larger website and, for example, start a customer club that you need to take extra precautions to secure the data. The more functionality you have, the more susceptible you are to security breaches.
Hobby Seller: No additional measures needed.
Sole Proprietorship: Standard platforms are generally secure enough to be safe. However, staying updated on GDPR developments, especially regarding Schrems rulings, is important.
Professional: Storing data in a CRM is not inherently risky as long as you can trust the tool. But if you have the customer club on one platform and the CRM on another, you must ensure that the connection between them does not have security vulnerabilities.
Enterprise Manager: A large website with extensive third-party solutions can be a security risk. Key elements for securing the data include automated testing, security updates, and notification systems. It's also worth mentioning that a CDP requires a platform with a strong focus on security.
Pro tip: Visit https://haveibeenpwned.com/ to check if a service you use has had any security breaches.
Read more about customer clubs here.
Things an e-commerce specialist can help you with
Choosing a CMS based on your security needs
If you already have a CMS (Content Management System) like WordPress or Drupal, an expert can work with it. However, there are CMSs that focus more on security, such as Drupal. It's not that platforms like WordPress are inherently insecure, but the modules used to add extra functionality to an online store are not as rigorously reviewed as with Drupal.
So, if you have a large website with many third-party modules, the risk can increase. That's why in many cases, we recommend switching to Drupal when large businesses need new websites.
What's your budget?
If you only have a budget for an affordable solution, then that's what you should go for. However, we always recommend planning for 3-5 years ahead and discussing customers' ambitions for the online store. As we often discuss in this blog, choosing a cheap platform can become very costly in five years.
Hobby Seller: Uses free platforms.
Sole Proprietorship: Manages fine with standard solutions but should consider growth potential.
Professional: Should have a solid plan for potential growth and choose a platform accordingly.
Enterprise Manager: Should choose a platform that facilitates tailored customer journeys, supports the products and buying process, and enables the development of efficient and time-saving workflows for employees.
Things an e-commerce specialist can help you with
MoSCoW Planning
An agency that has worked with online stores before will not only provide you with a good technical solution but also have insights into which elements need extra focus within your budget. They will also have an overview of what your budget will cover, so the project doesn't become too ambitious. It's more important to have a few solid solutions than many solutions that crash frequently.

Thomas is CCO in Frontkom. His background is from the agency industry with more than 20 years as manager and senior advisor within eCommerce. Thomas is an expert at building complex customer journeys for online stores. He writes about eCommerce, customer club, integrations and how to succeed with your online store.