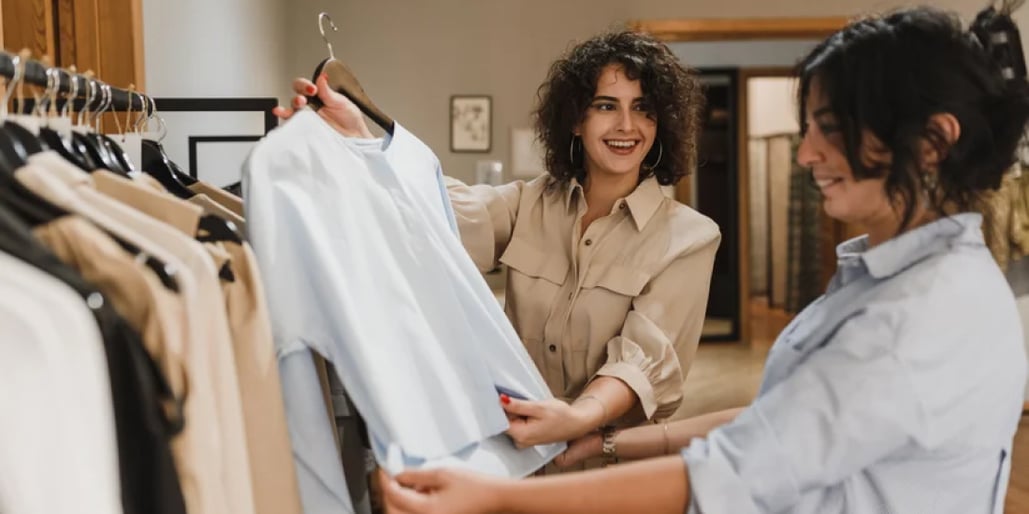 Are you wasting time on routine tasks that could be avoided? Does your online store demand a lot of manual work that technology should handle instead?
Endless, monotonous administration is a boring time thief. Urgent matters and firefighting caused by unnecessary errors are the stressful opposite of this tedious thief. However, even though these annoying culprits are quite different, they are closely related, and the result is the same for you. They steal time, and time is money.
Reclaiming your time
Many online fashion store owners experience these extremes in their daily lives. It should come as no surprise that efficient time management is a crucial piece of the puzzle required to run a profitable business, regardless of the industry.
If you're operating an online fashion store and are one of those who manage to tame these time thieves, it will quickly show in your bottom line. Time is, if not pure currency, at least a precious resource that should be used to optimize the overall customer experience.
To tackle these time thieves, we must first get to know them. So, who are the culprits that consume your workday so voraciously?
Accurate and constantly updated product information is a given. However, there's no need to spend excessive time entering text, images, videos, prices, promotions, and inventory status for all products across all platforms.
Good technical solutions retrieve the right data, ensure it's presented in an appealing and consistent manner on the website, and keep the information constantly updated.
Few industries dedicate as much time to the visual aspect as the fashion industry. The presentation of products strongly influences which ones sell the most. Seasons, holidays, campaigns, colors, inventory status, emerging trends, and the clothing choices of famous personalities at premiere parties... The list of influencing factors is almost endless, and here's where your experience and expertise as a professional come into play.
Since your intuition and entrepreneurial spirit can't be fully replaced by automation, the technical solutions aim to make it easy for you to organize the store so that the visual expression enhances sales.
With a good technical solution, you can easily organize products and campaigns through drag-and-drop, ensuring that your online store always looks delicate, inviting, and cohesive. It promotes precisely the products and combinations you believe are right.
Order management and payment
The online shopping journey must be intuitive and streamlined. Good, user-friendly UX design and technology should work together to ensure that customers feel that every step of the process is smooth.
A good e-commerce platform allows you to choose all the integrations necessary to provide this experience to your specific target audience. It also ensures that order processing and payments are reliable and easy to manage from your end. The major Norwegian payment solutions, such as Vipps and Klarna, also handle security for both you and the customer. For instance, the systems can detect and identify fake payments, profiles, and addresses.
To operate efficiently and profitably, your entire business needs to be set up correctly. Mastering inventory and logistics solutions is a prerequisite for smooth order flow and excellent customer service.
Additionally, good order processing and inventory solutions help minimize the number of shipping errors, thereby avoiding the need for return handling.
Many fashion store owners spend a lot of time on return handling. Receiving returned items is an unavoidable part of the service you provide to satisfy customers. So, how can you minimize returns? Well, by creating comprehensive systems for size selection within all product categories and brands.
The size guides must provide accurate measurements and descriptions that are easy to understand and readily accessible at the appropriate stage of the purchasing process. The time you invest in tailored information will pay off in fewer returns and less time spent on handling them.
Harnessing technology's opportunities
Choosing technology that automates where possible and streamlines what needs to be handled manually will free up time that you can allocate to direct sales-promoting activities. Thus, investing in technology that deals with the most time-consuming thieves will enable you to increase your online store's revenue and allow it to grow according to your ambitions.

Thomas is CCO in Frontkom. His background is from the agency industry with more than 20 years as manager and senior advisor within eCommerce. Thomas is an expert at building complex customer journeys for online stores. He writes about eCommerce, customer club, integrations and how to succeed with your online store.