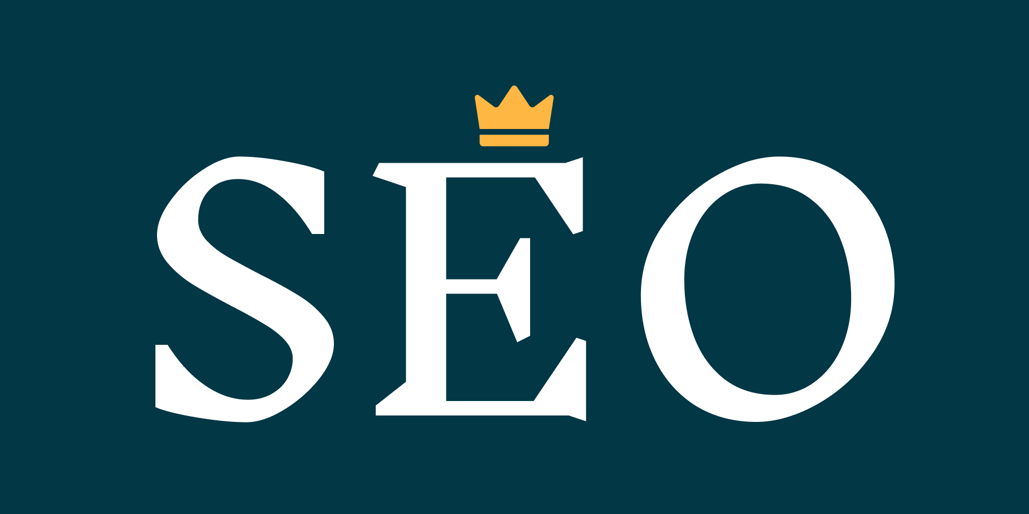 Working strategically on your topical authority can often allow you to compete with much larger businesses online, as you demonstrate genuine expertise in the subject you write about. To help people (and thus Google) gain a good overview of a topic, you need to create content clusters.
What is a content cluster?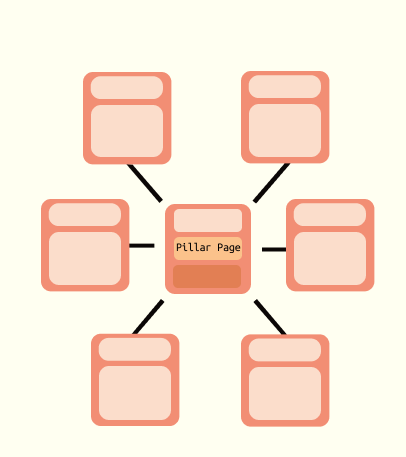 A content cluster is a network of articles about a topic, anchored by a central page that contains all the content you have on the topic. This page is called a "pillar page" - essentially a topic page or a hub page.
Where do you start with content clusters?
I recommend starting with keywords. You can find a detailed explanation of how to find the keywords you want to focus on here, but the goal is to use tools like Semrush to identify a niche on Google with a good number of searches (volume) but not too much competition (difficulty).
Once you have found your keywords, you can group them thematically. For example, if you sell shoes, all keywords related to trainers should fall under the same theme.
Then you proceed to write specific articles about those keywords, such as:
Which running shoes are best for winter training
The technology behind shock-absorbing soles
How to choose shoelaces
...and so on.
How does a pillar page work?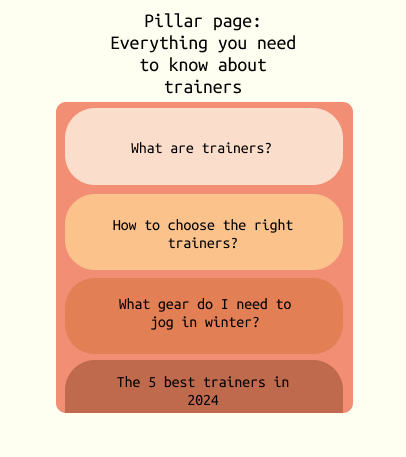 The pillar page contains summarized versions of the articles you have written: long enough to explain well but short enough not to overwhelm the reader. It should be easily navigable, preferably with a table of contents that stays with the reader as they scroll. As an example:
Title
Everything You Need to Know About Running Shoes
Subheaders
What are Running Shoes?
How to Choose the Right Running Shoes?
What equipment do I need for winter jogging?
The 5 best running shoes in 2024
...and so on.
Next, you include links to the articles that provide more in-depth information.
Content clusters
A content cluster is a network of related pages. On your topic page, you include links to the articles, but it is equally important to link back to the topic page and between the articles where relevant. It should not be difficult: every time you mention something you have written about earlier, you include a link.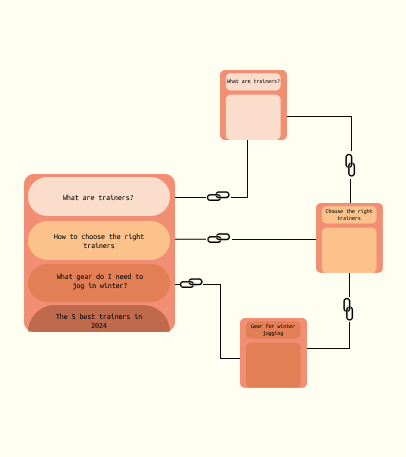 It's a good idea to regularly check older pages to make sure they link to new ones.
How do you keep track of topic clusters?
It can quickly become overwhelming to manage many pages and links. I recommend investing in a CRM that has good functionality for this purpose, such as HubSpot. In HubSpot, you can easily visualize which articles belong to which topic and if there are links between articles and topic pages. However, you will still need to keep track of the links between the articles yourself.
A slightly more laborious but still usable method of keeping track is to use Excel or Airtable. Without integrations between systems, it involves a lot of duplication of work because you have to both insert links and register the links in the system you choose to use.
How do I know if my topical authority is increasing?
No one has direct access to Google's algorithms, but several tools can make fairly accurate estimations. I mentioned Semrush, and Ahrefs can also provide you with a free score.

You will probably never reach the same score as leading websites such as bbc.co.uk, but by creating content clusters, you will climb up the search results pages for your chosen keywords.
There are more ways to increase your topical authority, so stay tuned!

Sven is part of the Experience Team in the role as content producer and project manager. He writes about customer experience, content, trends and digital marketing from his experience and creative work.