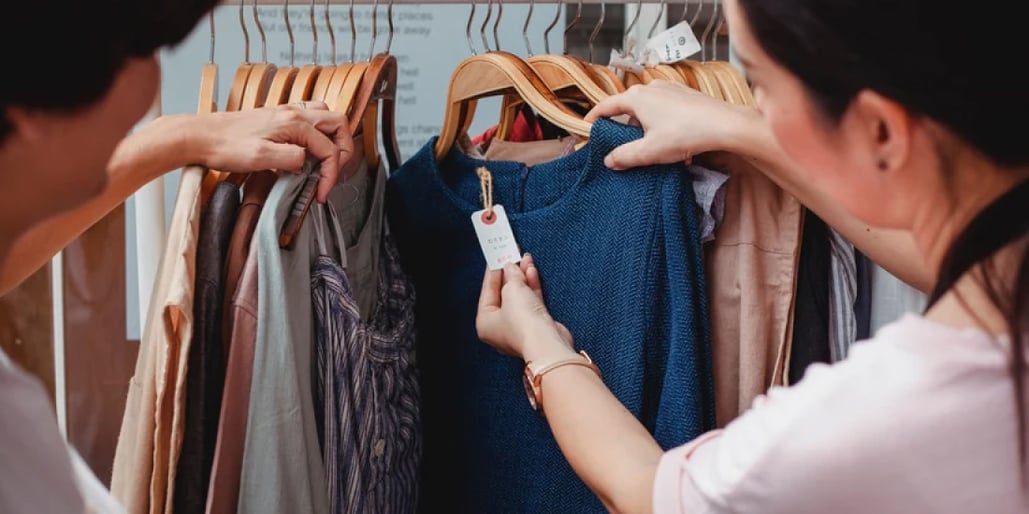 Running a fashion store that is both physical and digital is complex. To succeed, you must have control over aesthetics, systems, logistics, and technology—all without panicking.
Customers don't care about the name of your publishing solution. They don't care how you organize orders and processes in the backroom, or if you're staying up half the night to update inventory status and product information. Nevertheless, the standard of your store will always be the sum of the quality of factors like these.
A well-functioning CMS and a smoothly running logistical machine are crucial for customers to complete their purchases. A smooth transaction and receiving precisely the items they ordered, delivered on time, are essential for their satisfaction and their decision to return.
Overview leads to profit
Satisfying customer expectations at all stages of the buying journey requires broad expertise, a good overview, and an eye for detail. Succeeding in the fashion retail business requires knowledge of products, the market, and technology, along with a strong entrepreneurial spirit and a service-oriented mindset.
For the customer's overall experience to be as good as possible, the entire package must perform its role. Product information in the online store must naturally be correct. Inventory status and prices must be up to date, and visually displaying the product portfolio often requires manual setup for the desired effect. Systems for order processing, logistics, and transport must function smoothly, and payment solutions must be reliable and seamless.
Together, these components make up the machinery of the online store. All parts must be of high quality, tailored and finely tuned to work together, ensuring that your online store operates efficiently and robustly. This means that the technology must be functional, user-friendliness seamless, and logistics streamlined for your online store to deliver.
Competition for Customers and Capital
Don't forget that all the work you put into your online store, physical store, product selection, customer service, and logistics is wasted if no one knows about your store. That's why effective marketing is also part of the package.
You might think that your store's products should sell themselves, as beautiful as they are, but it's not quite that simple. Competition for customers and capital is fierce, and to succeed in the fashion business, you must offer a complete shopping experience that exudes quality from start to finish—every time.
The journey begins when potential customers are exposed to your brand for the first time. Remember that you can never change the first impression, and it is created when potential customers first encounter you through organic or paid posts on social media, a random visit via a Google search, or when they stroll past your shop window with a coffee in hand.
To establish a unique brand and take a high position in the market, you must ensure that everything existing and potential customers are exposed to creates and reinforces the same feeling. Communication must be consistent in tone of voice—text, color usage, images, illustrations—in both the digital and physical stores.
Wholeness ensures quality
Presence in all channels should reflect the brand's identity and create recognition and trust among customers. Thinking comprehensively about all parts of operations and communication, whether in a physical store, on a small or large screen, builds bridges between the digital and physical worlds.
Most retailers who operate both an online and physical store have felt the need to prioritize. For some, the physical store holds a lot of emotion, history, and commitment. They often put a lot of effort into it, while the online store becomes a side project, almost a duty.
The online store is often neglected with little time and resources; the technical solution is deficient, and product information and inventory status are updated sporadically. This will quickly be reflected in revenue because such choices will lead to disappointed customers with poor shopping experiences. Insufficient quality in the digital experience will contribute to breaking down your brand's position, which will, in turn, affect the physical store.
Others invest time and effort in building a state-of-the-art online store while the physical store almost functions as an office and warehouse. If you recognize these priorities, there is a high probability that you are not utilizing the potential of the physical space.
Here, you can showcase your products, provide good old-fashioned service, and invite exclusively invited customers to special events. Many customers still value the 'touch and feel' aspect, and if they are satisfied with the shopping experience, the threshold for buying online from the same store will be significantly lower. Establishing the store as a meeting place will allow you to get customers acquainted with you and your products and build a loyal customer base.
Building Bridges Across Channels
You may have heard the term 'omnichannel.' We are used to talking about physical and digital channels, but did you know that 'omni' means 'all-encompassing'?
Working omnichannel means thinking holistically. The physical and digital stores have different strengths and weaknesses, so if you can establish an all-encompassing whole, they will complement each other and work together. Be aware that the customer experience should be the same—create a distinctiveness that makes customers never doubt where they are and where they are shopping—whether it's in the physical or digital world.
If you succeed in this, your customers' experience of your brand will be seamless, they will feel familiarity and belonging, and you will likely build a loyal and lasting customer base.

Thomas is CCO in Frontkom. His background is from the agency industry with more than 20 years as manager and senior advisor within eCommerce. Thomas is an expert at building complex customer journeys for online stores. He writes about eCommerce, customer club, integrations and how to succeed with your online store.