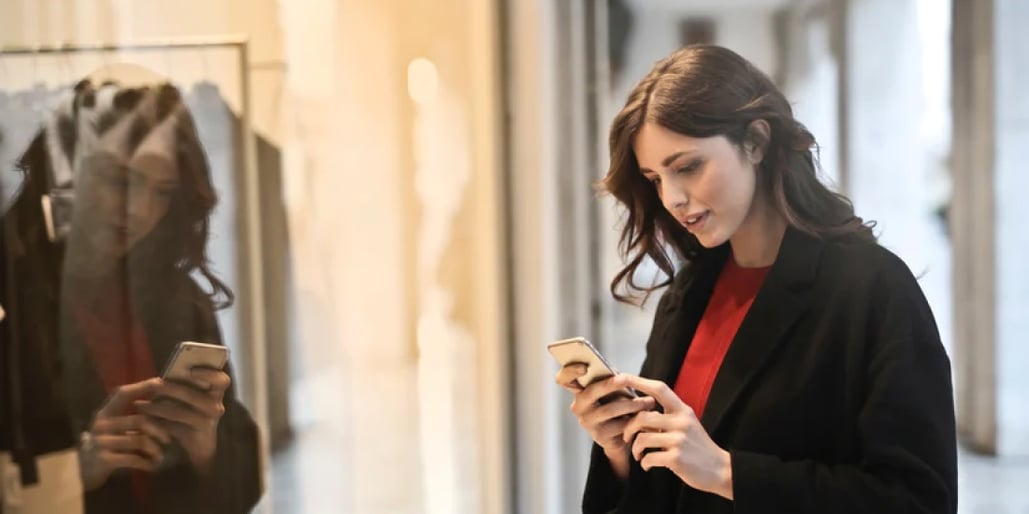 There are numerous e-commerce platforms to choose from. Many of them will be good choices as long as you are content with adapting your business operations and the size of your online store to fit the ready-made mold that the platform offers.

But have you ever considered building an online store based on your own needs? Isn't it tempting to choose flexibility over the ready-made mold, one that can be tailored to precisely match your operations, your size, your customers, and, most importantly, your ambitions?
Ready-made or flexible?
To make money from an online store, you must use time and other resources as efficiently as possible. This involves both setting up the organization to suit your store specifically and finding technical solutions that work together, streamline work, and open up opportunities.
Some will undoubtedly have their needs adequately met with a standardized e-commerce platform. If the product you sell is unique and competition-free in the market, a technical solution without customization options will do the job just fine. As long as the demand is high enough, and customers know about the product and the online store, they will come to you and leave their money, regardless of how the buying experience is.
However, if you are among the many who do not have such a unique market position, you must make a greater effort to stand out. If customers can find similar products in several places, you need to find other ways to become attractive.
Competing solely on price is not a profitable long-term business model, so you must differentiate yourself from competitors by offering an exceptionally good shopping experience. But what is included in such an experience, and how do you go about building it?
Deliver with a unique shopping experience
The most crucial elements of good customer journeys can be established by simulating a salesperson in a physical store. All customers appreciate good service, and it's your job to ensure that their needs are met and expectations exceeded so that your customers feel valued.
With tailored technical solutions, you can provide information that customers didn't even know they wanted and guide them in the right direction through automated advice and discreet tips. If done correctly, customers will perceive you (i.e., the technology in your online store) as a valuable advisor rather than an aggressive salesperson pushing products they're not genuinely interested in.
In addition to standing out with information, selection, and personal follow-up, your online store should build trust among existing and potential customers by appearing solid and stable in terms of technical solutions and user-friendliness.
By creating a frictionless, enjoyable journey from the very first introduction to the delivery of the products, the result will be a transaction that brings a smile to customers' faces and makes their hearts beat a little faster. And do you know the best thing about such feelings? People want to experience them as often as possible. So, there is potential to build a loyal customer base.
Technology that lets you grow
Choosing an open-source-based platform means you're saying no to frustration over limitations and rigid solutions. It will never limit your possibilities but rather facilitate exploiting them.
Such an e-commerce platform is built for your business from day one, from the first penny. It can be changed and developed in line with your preferences and goals, and it's scalable for growth.
Making such a choice may seem overly brave, and perhaps it sounds dauntingly expensive. The truth is that if you have ambitions for growth and the need to stand out in a competitive market, it could cost you dearly not to dare.
Standard solutions come with licensing costs you have to pay before you can even set up the online store. If you want to grow, you risk hitting the glass ceiling. Suddenly, you find yourself in a situation where technology limits how much you can earn, and lifting that limiting ceiling or adding a new floor to expand your opportunities will require significant investments.
If you've succeeded in building an online store on a standard platform and recognize this situation, there's still no reason to despair. Congratulations on the good results! It's never too late to make the right choices, and with the right expertise and technology, you can tailor a working method and an e-commerce solution that won't put you in the same situation again—no matter how good the results turn out to be.
Navigate right and find the path to the top
So, go ahead and start mapping the challenges and adapting the map to the terrain because the opposite is not recommended. By finding the solutions that will guide you through the challenging landscape that the market is, you ensure avoiding deep pitfalls. If you make wise choices, you will survive the dry spells. If you navigate correctly, you will find the path to lush orchards where you can reap the rewards of good strategic work and wise investments, and up to the highest peaks where you can enjoy the view and chart the course for the next summit.
Wondering what you should keep an eye on when choosing a platform? Read our guide here

Thomas is CCO in Frontkom. His background is from the agency industry with more than 20 years as manager and senior advisor within eCommerce. Thomas is an expert at building complex customer journeys for online stores. He writes about eCommerce, customer club, integrations and how to succeed with your online store.